Rural Property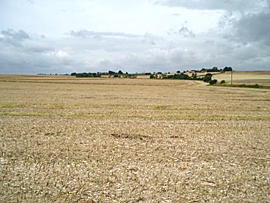 Rural property management and advice to those involved in countryside pursuits, whether it be farming, horticulture or other involvement form the main basis of our business.
We currently manage over a thousand acres of land on behalf of our clients in Yorkshire, Derbyshire and Lancashire.
Our clients include traditional landowning families along with tenants of a few acres. Our aim is to maximise the value of your assets, whilst listening carefully to your needs to ensure our advice meets your objectives.
We offer a professional advice service to farmers and agri-businesses on all farm management issues. We act for landowners of let and in-hand land, offering professional advice on all management issues.
We also act for landowners as vendors or for clients wishing to increase their current property holding. We can provide focused sales and purchase guidance, with reference to the relevant planning guidance and we work closely with other specialists, including planners, architects and building surveyors, all with their own knowledge of the rural sector.
Diversification and the ability to look beyond the traditional activities has become increasingly important. We are more that happy to provide an overall appraisal of your personal situation and help identify a suitable strategy for moving forward. We have a thorough understanding of conservation and environmental issues, stemming from our knowledge of sporting forestry and woodland management, and also our experience of pollution control legislation, and environmental grants.
We act for landowners who require estate and tax guidance in order to preserve and pass the holdings to the next generation. We are able to provide full valuation services for all circumstances, to assist your professional advisers.